8th grade completed an Escape Room all about Thanksgiving. Students worked with partners to follow the clues, decipher the codes, and find the access code that would save the turkeys. Everyone found the right code and all teams saved the turkeys in loess than 69 minutes!
Congratulations to our Turkey Raffle winners! Ruby Berry Sandy Simer Mitzi Murray Ginger Perry Misty Rollinson Keith Gebke Tammy Robnett Deon Sharp
Kindergarten, 1st grade, and 2nd grade enjoyed seeing Peter Pan performed at Centralia Cultural Society today.
Reminder!! Turkey Raffle money and tickets are due no later than Thursday, Nov. 16 at 10:00 a.m. Winners will be notified on Friday.
Thursday, December 7th there is FREE Children's Orthopedic Clinic sponsored by the Elks.
The Basketball game scheduled for Monday, November 13th has been rescheduled for Tuesday, November 14th at Field at 6:00. (There will not be a game on Monday, November 14th) The game that was scheduled against Central City will now be played on November 29th.
1st grade used Play-Doh today to review their red words.
Congratulations to our Fire Prevention Week Poster Contest winners in 3rd grade- Cecelia 1st, Stella 2nd, and Hayden S. 3rd!
Yesterday 5th grade painted pumpkins!
5th grade has been learning chemistry and the structural formulas of molecules. They ended the unit by connecting marshmallows and toothpicks representing the bonding.
Thank you all that helped make our Trick-or-Treat night a success!
Red Ribbon Week starts tomorrow!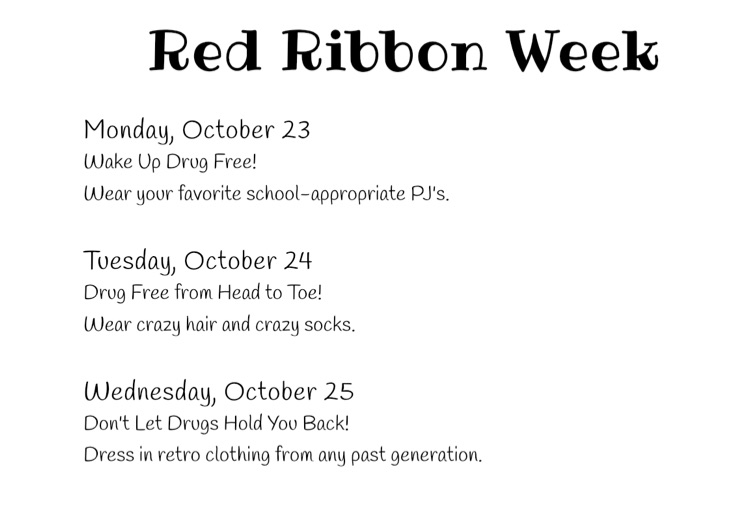 Congratulations to Atticus and McKinley, the winners of the $25 gift cards! Thank you to everyone who donated candy for our family trick-or-treat event. We hope to see you all tonight!
5th grade has spent this month learning all about how to be safe around water.
2nd Grade had a fun time at the pumpkin patch!! 🎃
1st Grade enjoyed the beautiful fall day at Country Kids Pumpkin Patch. They had a great time doing all of the activities.
ECE had a great time at the pumpkin patch 🎃
Tomorrow October 13th school will be dismissed at noon